In order to link Controls and Threats, navigate to the Risk Register at the top. You can assign more than one Control from a Threat detail page or assign one or more Threats on a Control detail page. You can associate Threats and Controls together, regardless of whether they've been registered.
The system-defined Threats come with Controls already associated with them.
Assign from Registered Threat Page
From the Risk Register, select one of your Registered Threats.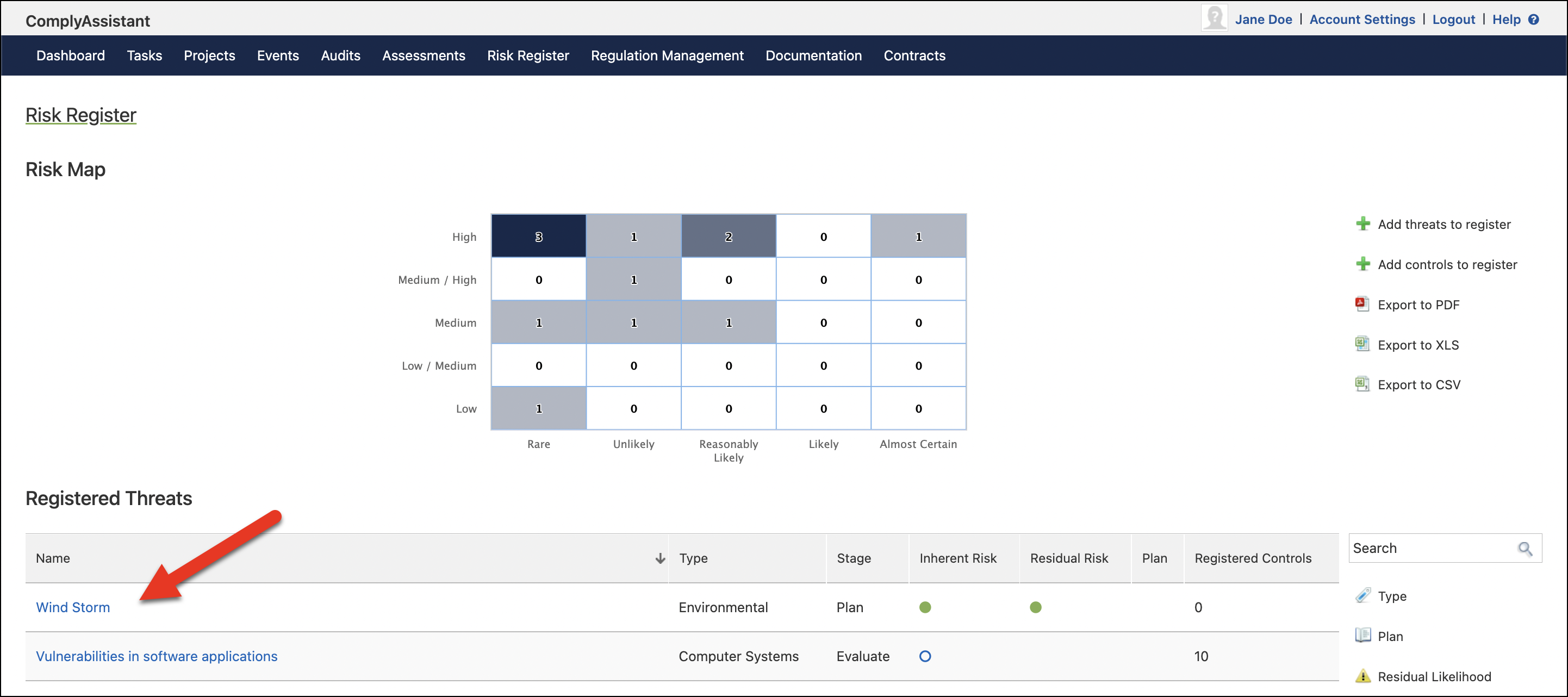 Under Registered Controls, select Add Controls.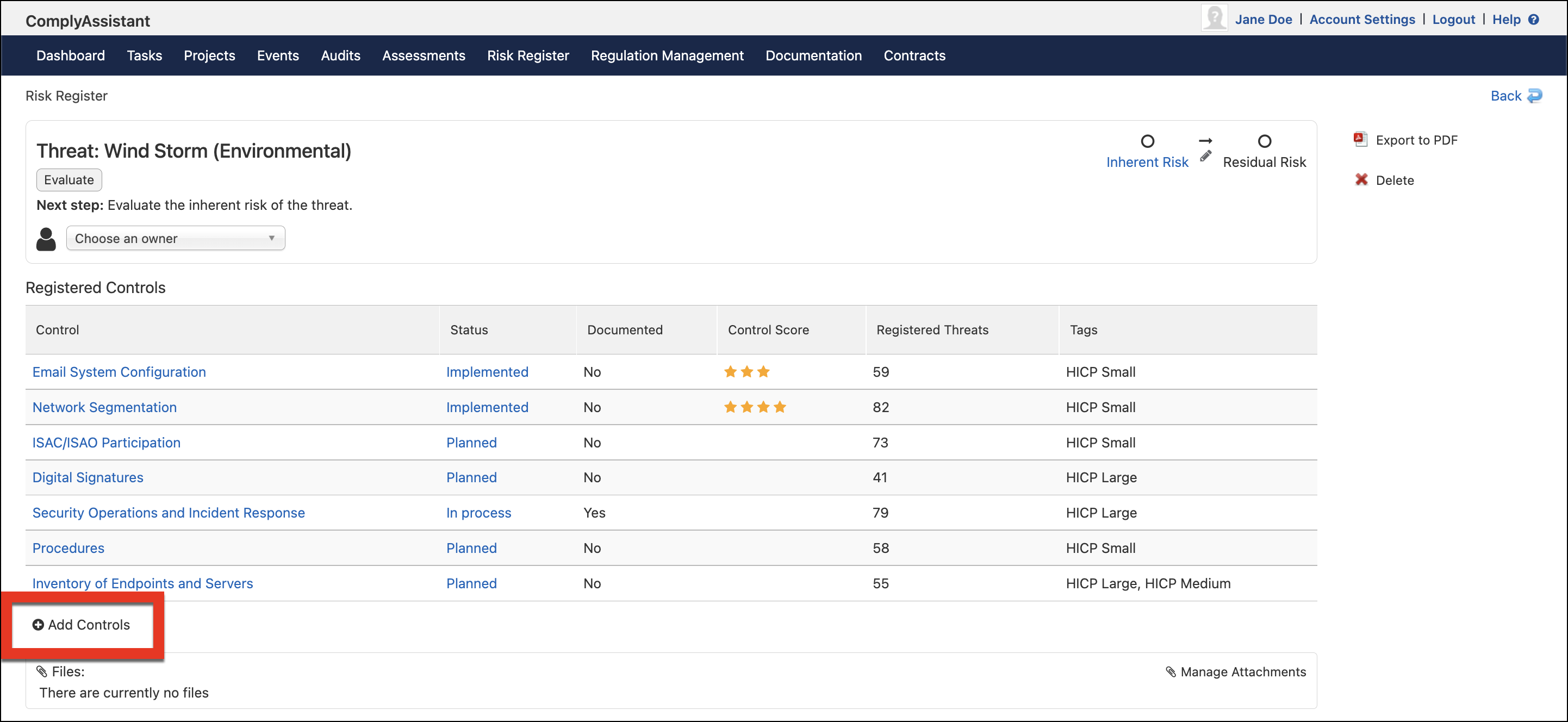 A modal will appear. If you need, filter by tag at the top.

Check the box
next to each Control you'd like to add.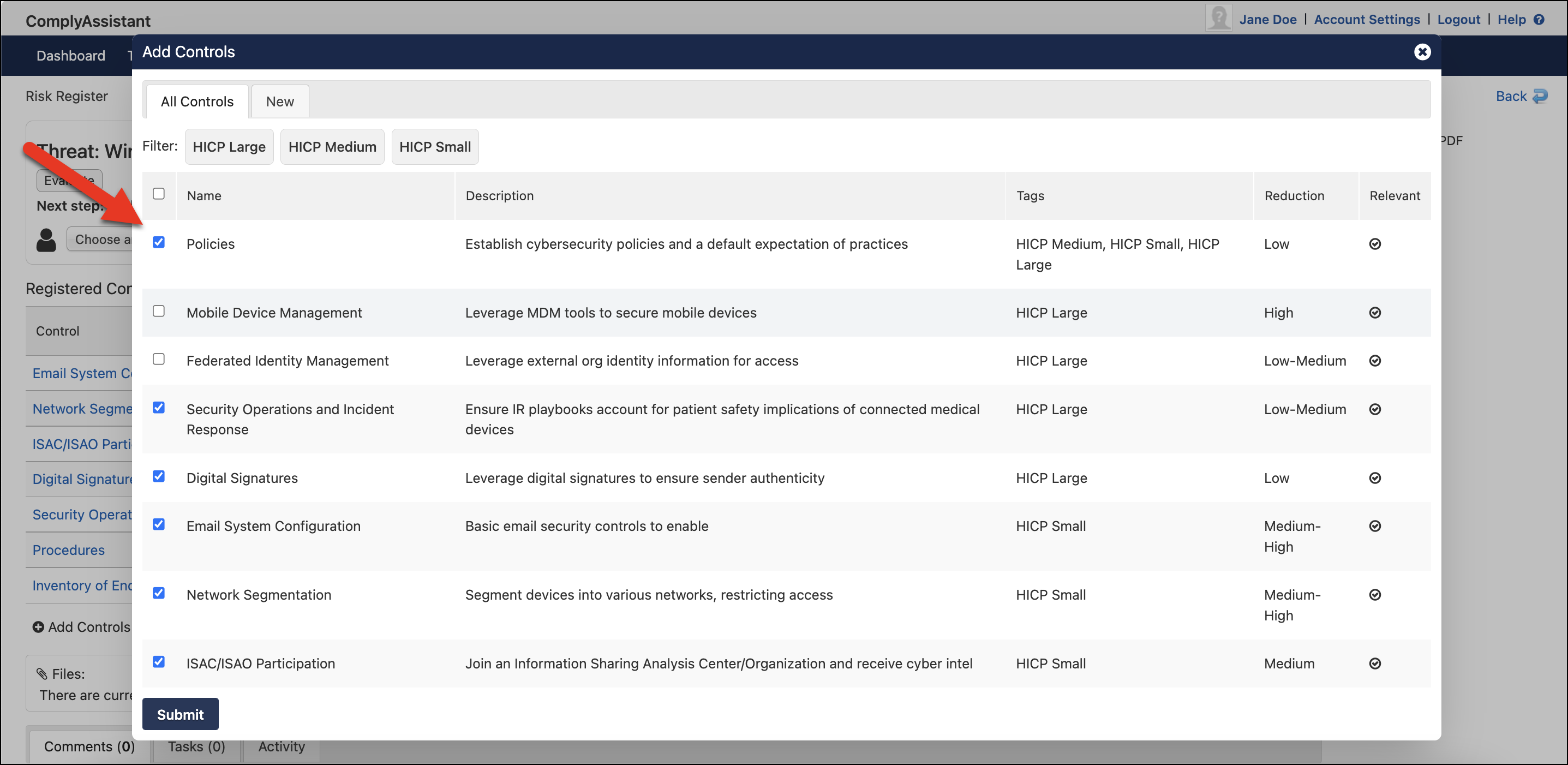 Assign from Registered Control Page



You can also associate one or more Threats to a Control from a Registered Control page. The steps are the same as above, but instead, select a Registered Control from the Risk Register followed by Associate Threats.