Just like with Threats, you can assign an Owner to Controls. In addition, Controls have an Implementation Status.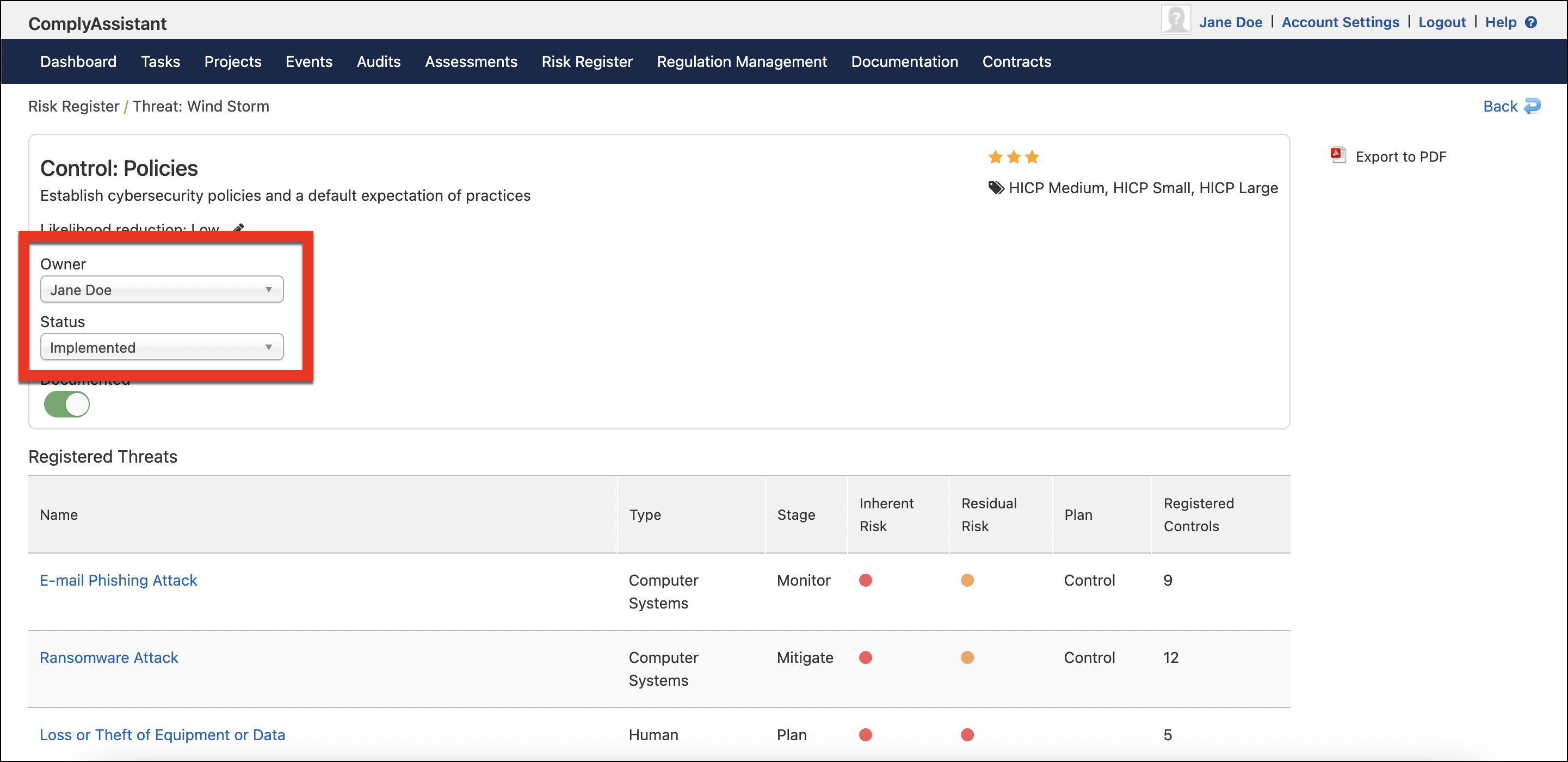 Assign an Owner to a Registered Control
To assign an Owner, select from the dropdown. Only users assigned the Risk Register function appear.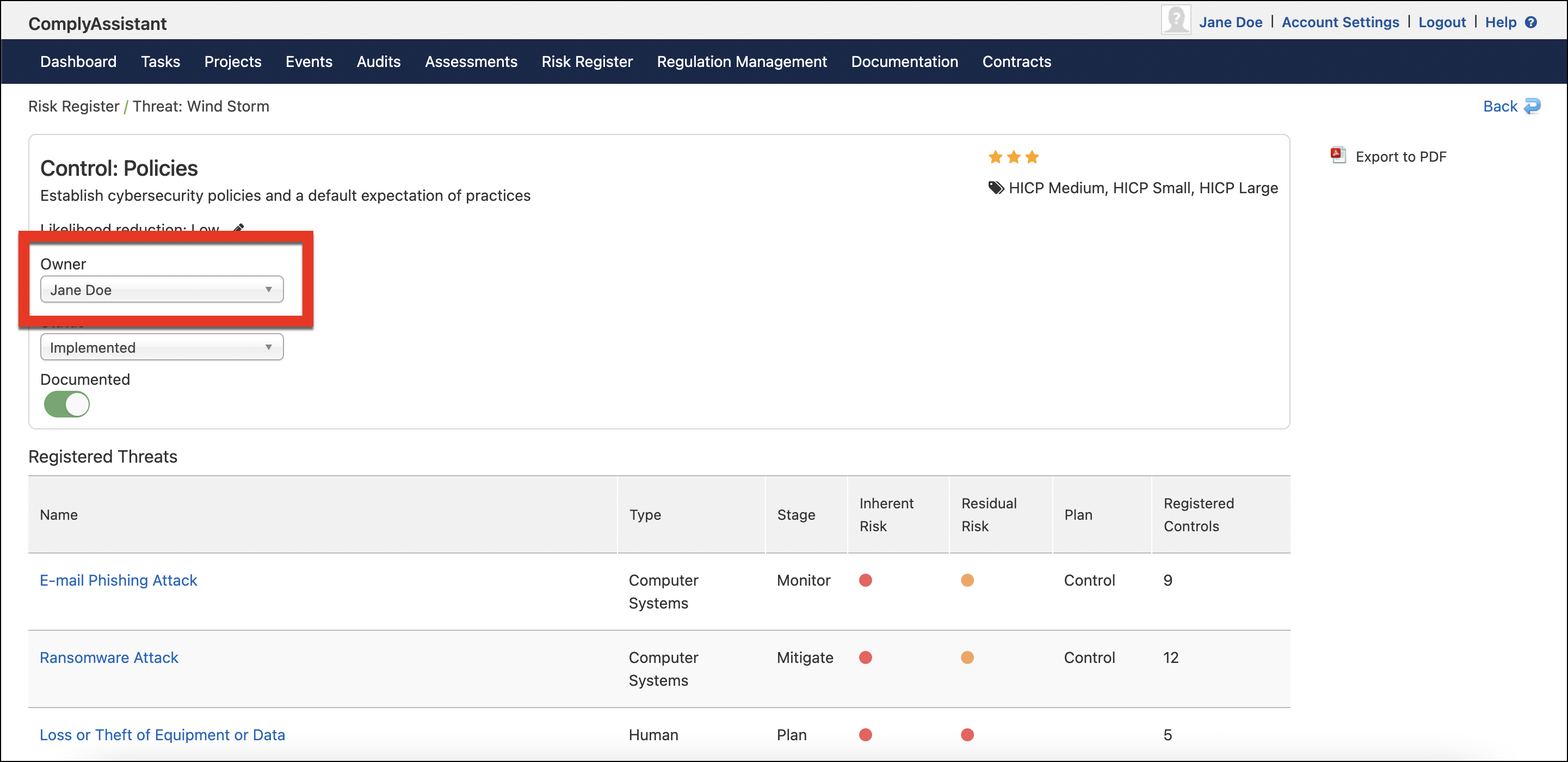 When you assign an Owner, they do not receive a notification.
Assign a Status to a Registered Control
Next, choose the Status. ComplyAssistant comes with 3 options:
Planned

In Process

Implemented
To assign a Status, select from the dropdown at the top of a Registered Control page.
On associated Threat pages, you can see the status of each Control and determine how far along you are in your mitigation strategy.
Next, you can assign Tasks to users in order to implement your Control.